About Lipof Real Estate Services, Inc.
Rick Lipof and his management staff have been managing the appraisal process for 23 years. He is a member of the Massachusetts Board of Real Estate Appraisers.  Along with an office staff of managers and reviewers, Mr. Lipof guides the process between the clients and the appraisers assuring complete independence and adherence to industry standards. In addition to managing the process, Mr. Lipof testifies in court as a real estate expert.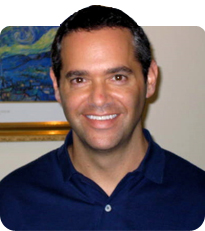 Lipof Real Estate Services is not a national appraisal management company, but a regional company focusing on fostering long standing relationships with the best independent appraisers in the region which ensures the highest level of local knowledge and competency. Your final estimate of value begins with engaging the best appraiser possible. Just holding the correct license should not be good enough. Knowing that an experienced appraiser is working for you is everything. The appraisers on our roster have proven themselves, and continue to prove that they can be trusted to prepare the best valuations possible in conformance with our client's standards. The goal of our company is to provide local competency and oversight while conforming to your need for separation and independence.
Our web based platform allows our clients to order, track, communicate and receive appraisals through our system, 24 hours a day. Our cutting edge technology allows you ease of communication and lack of frustration with the appraisal process. If a more personal approach is what you desire, there is always someone just a phone call away to will help you through any stage of the appraisal process.  

"As a mortgage professional with over 24 years of experience, I have found Lipof Real Estate Services consistently to be the best around. They are thorough, responsive, ethical, and they deliver superior customer service. Thanks for making the loan process easier for us and our clients!"
- Loren Shapiro, Asset Mortgage Group
"The staff as well as the appraisers at Lipof Real Estate Services are not only reputable, reliable and efficient but they also offer many appraisers covering all over New England. I have been working with LRES for 9 years and am happy to continue to do so in the future!"
- Kelly Stewart, Boston Private Bank